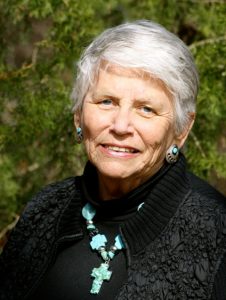 Country—that's me. My family owned a dairy farm in Waxahachie, Texas.  My life was busy with 4-H Club projects, showing my cows, riding horses, and everything country. We left the flat, black soil of Ellis County and moved to the tree saturated, red sand of Anderson County, and later Cherokee County, to raise beef cattle.
My husband, Louis, and I were married thirty-seven years before his death. We had three children; Michael, Holly, and Ben. Am now the proud Grandparent of four exceptional Grandchildren; Jacob, Tilly, Brody, and Tess. They bring joy to every day.
Upon completion of high school in Waxahachie, I attended Henderson County Junior College. After graduation, I worked as a telephone operator and later held several positions at Beall's General Office. For twenty-four years, I was honored to deliver mail to the lovely folks on Route 2 out of Bullard, Texas. Each day held surprises; everything from bad roads, wild animals, the changing seasons, and sharing the joys and sorrows of my patrons.
I retired in 2004 to relax, work in the yard, take care of the cows, and play with my Grandchildren. After a series of events with an orphan bull calf raised on a bottle, I told my family I would write a book about him. If he were famous, he wouldn't end up on the local meat counter. My only problem—I didn't know how to write a book! Finding the East Texas Writers Guild, which is a group that support and encourage you every step of the way, started me on a new path. My plans for my retirement were changed by a calf and a dynamic group of writers.